Neighbourhood
One of the most diverse cities in Canada, Markham is also home to a rich arts and culture scene, as well as top-rated schools, high-tech companies, historic homes, and natural wonders. Explore this growing city and its dynamic attractions, its contemplative outdoor spaces, and its unique atmosphere.
Schools Of Thought
One reason Markham is an ideal place to raise a family is its highly rated schools for kids from junior kindergarten to grade 12 – including french immersion public schools and Montessori schools close to home. These centres of learning are geared to giving children a solid academic foundation, as well as fostering the social skills they need to succeed in life.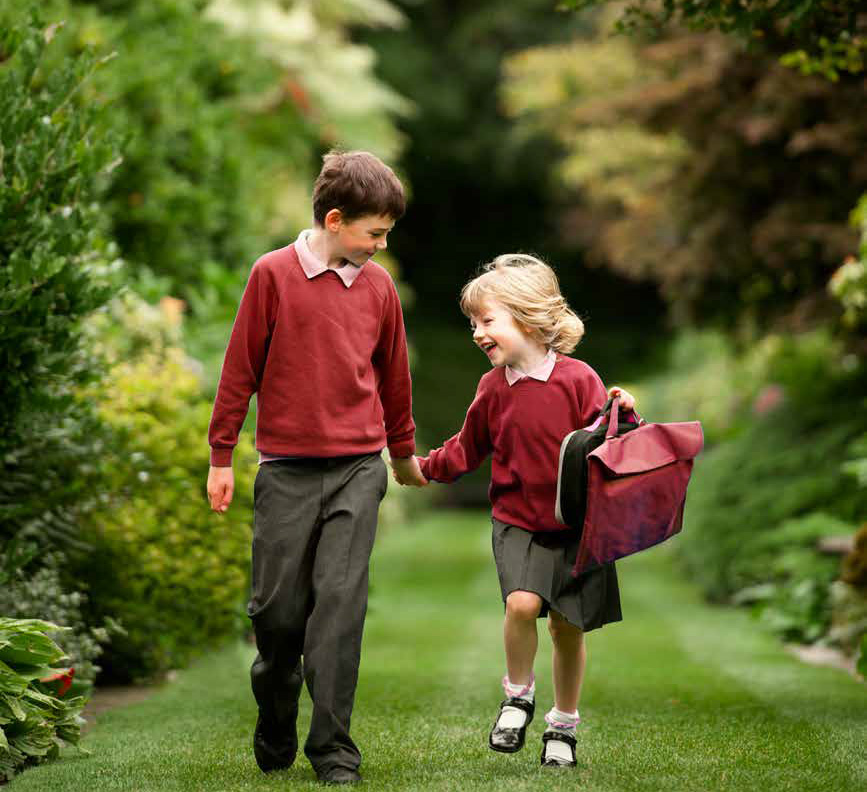 Victoria Square Montessori School
10137 Victoria Square Blvd.
Angus Glen Montessori
10000 Kennedy Rd.
Victoria Square Public School
50 Prince of Wales Dr.
Sir Wilfrid Laurier Public School
160 Hazelton Ave.
Lincoln Alexander Public School
38 Hillmount Rd.
St. Augustine Catholic High School
2188 Rodick Rd.
Seneca Polytechnic College (Markham Campus)
8 The Seneca Way
Unionville College
4486 16th Ave
Community Feel
These community centres are a hub serving Markham's flourishing and diverse communities. These state-of-the-art facilities boast a range of family-friendly amenities including swimming pools, gymnasiums, and libraries to serve young children and aging family members alike.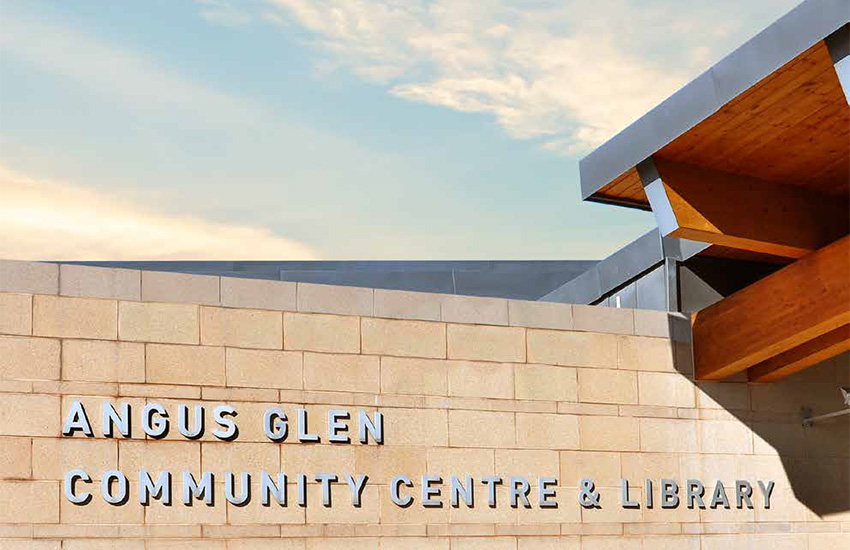 Angus Glen Community Centre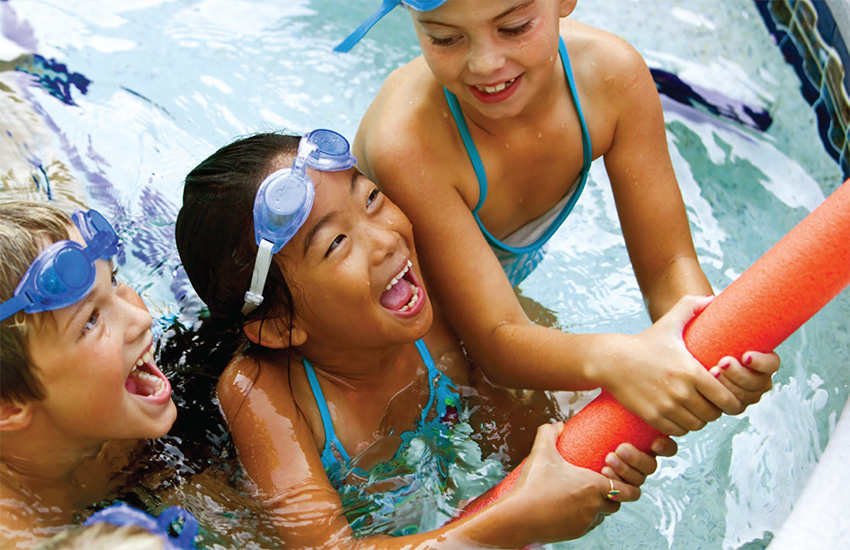 Cornell Community Centre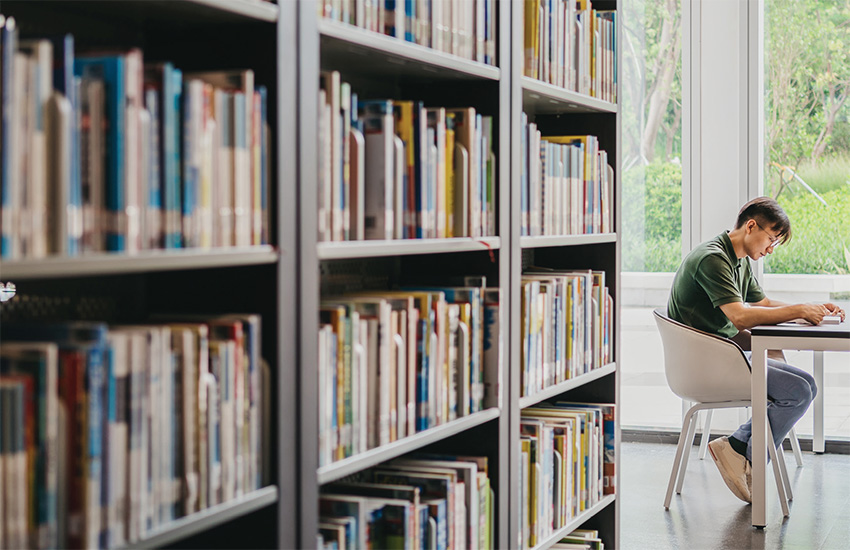 Milliken Mills Community Centre
Making The Connection
Going places or heading home, you'll be delighted by how effortless it is to get where you need to go.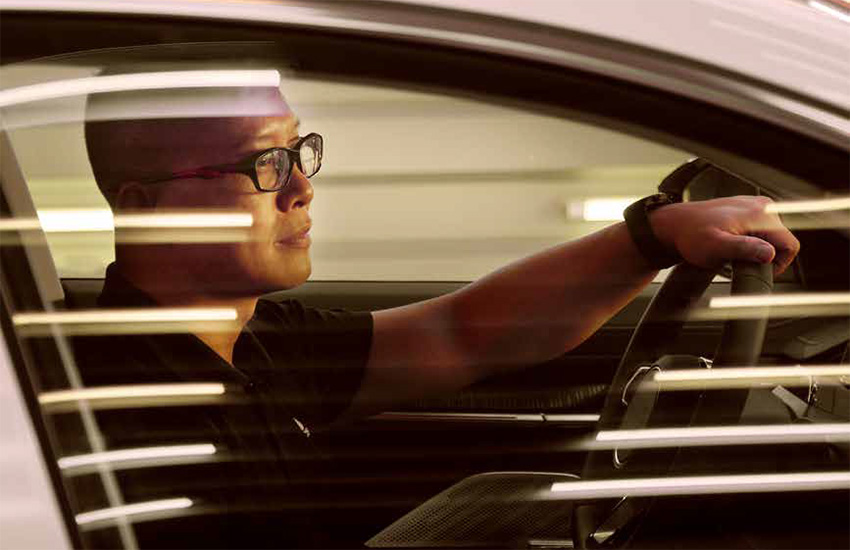 Minutes to Highway 404 & 407
Victoria Grand is conveniently located only a few minutes from Highway 404, the direct route into downtown Toronto for work, entertainment or sporting events. For other destinations, the 404 easily connects with the 401 and 407.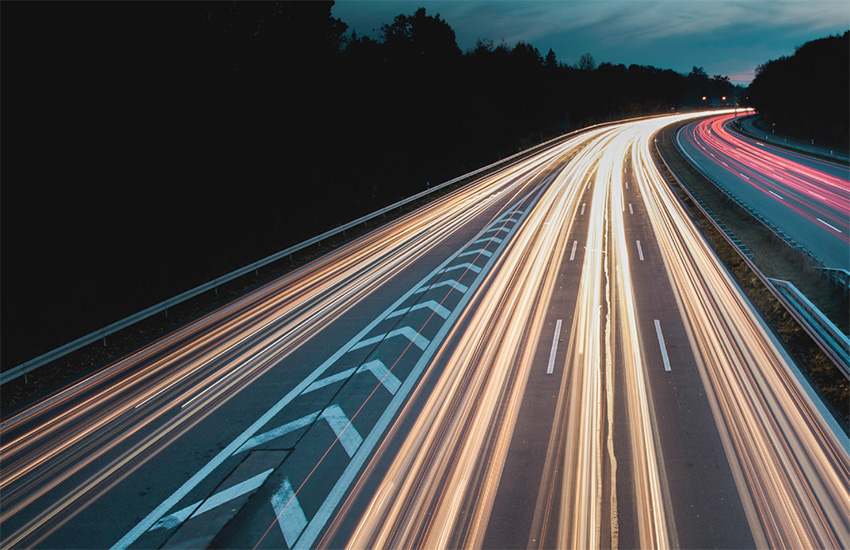 Transit
To connect to the TTC subway system, take the YRT bus 24 from Victoria Square all the way to Don Mills station. This bus also connects with the Highway 7 Viva bus system.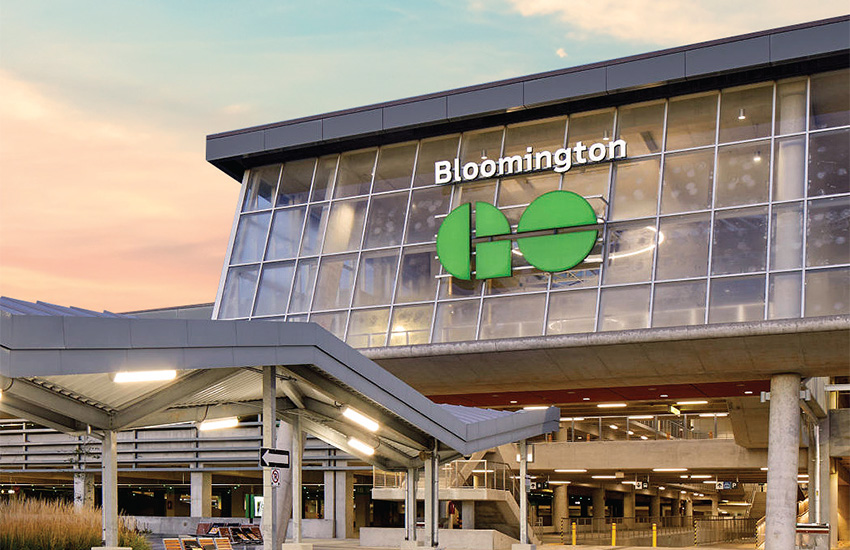 Bloomington GO Train Station
Perhaps the most convenient and efficient way to travel through the GTA is to drive 12 minutes from Victoria Grand to the Bloomington Go Station, park in the lot there, and take the Go train south into Toronto.
Peak Park Experiences
From spring blossom time to fall colours, nature always puts on a show for those who venture out for a hike, run, or walk with the dog. Introduce the kids to nature – it's all around you at Victoria Grand. Parks and green space are never far away, offering endless ways to relax and reinvigorate outdoors.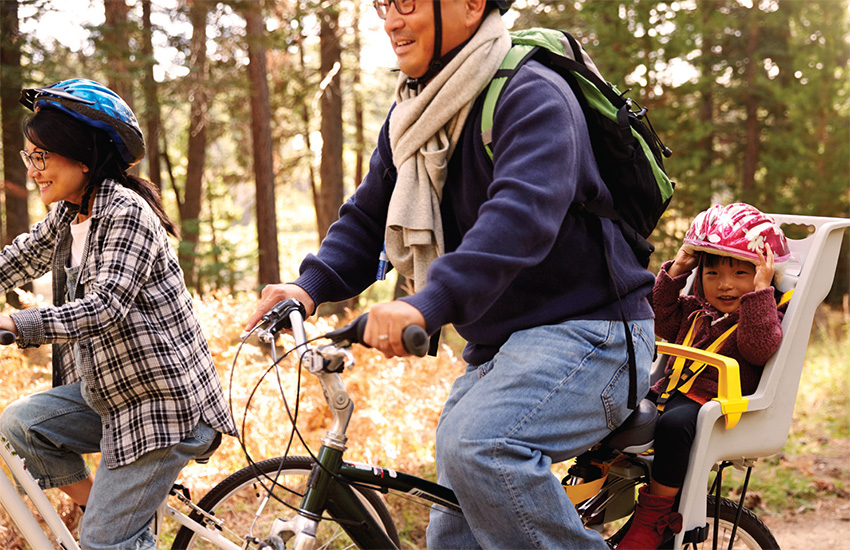 Jefferson Forest
Take highway 404 north four kilometres and drive east on Stouffville Road to this fantastic natural wooded area that is part of the Oak Ridges Corridor Conservation Reserve. You can hike the loop trail or make it a longer day and connect to other trails in the reserve.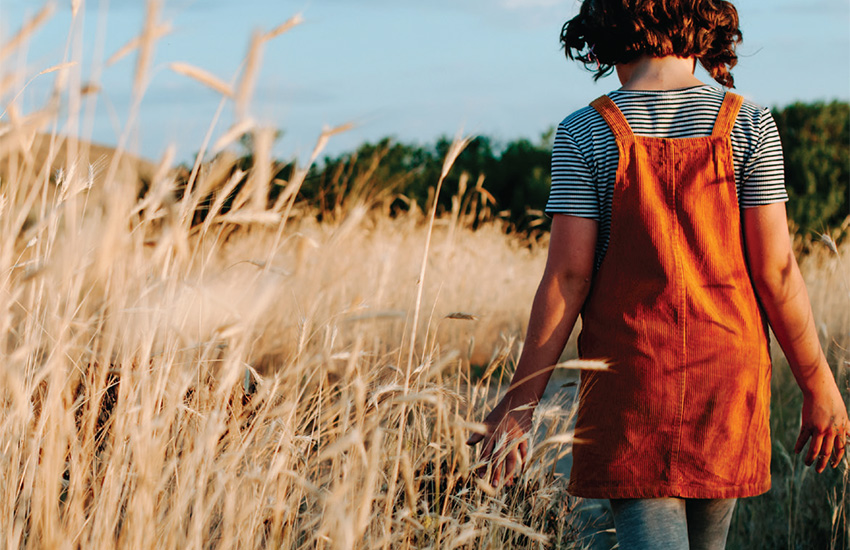 Rouge National Urban Park
The grandest naturalized urban park of them all, the Rouge begins at Lake Ontario and goes north all the way to Uxbridge. There are many access points to this spectacular park along the way – including Elgin Mills Rd. and Reesor Rd. Explore the Rouge and see if you can spot any of its more than 1,000 plant species, 247 bird species, 73 fish species, 44 mammal species, and 27 reptile and amphibian species.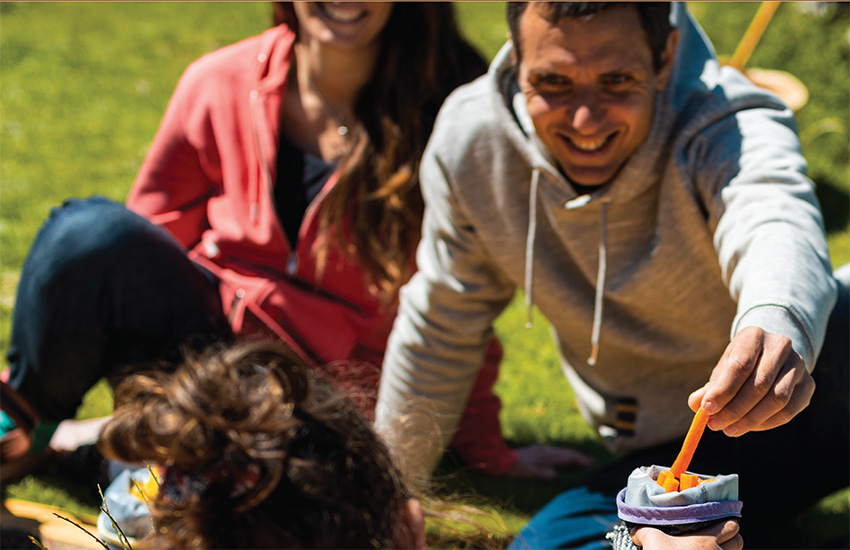 Bruce Mills Conservation Area
This park just north of Victoria Grand has something for everyone, including treetop trekking, a BMX course, hiking trails and even a driving range. In the spring the Sugarbush Maple Syrup Festival makes a sweet retreat for the family, and summertime is the right time for taking advantage of any of the 22 picnic sites.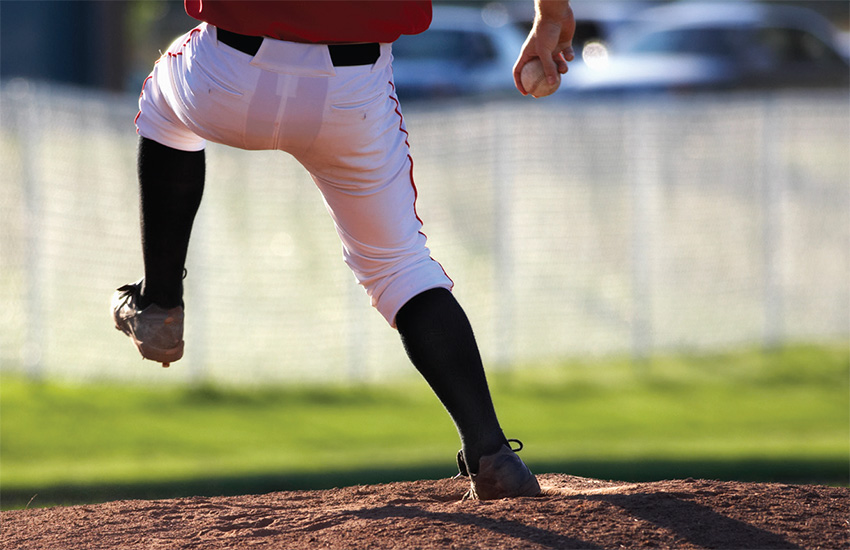 Victoria Square Park
Close to home, this expanse of grass beside the Victoria Square Community Centre has a baseball diamond, splash pad and playground, multipurpose trails and the Arboretum & Heritage Orchard.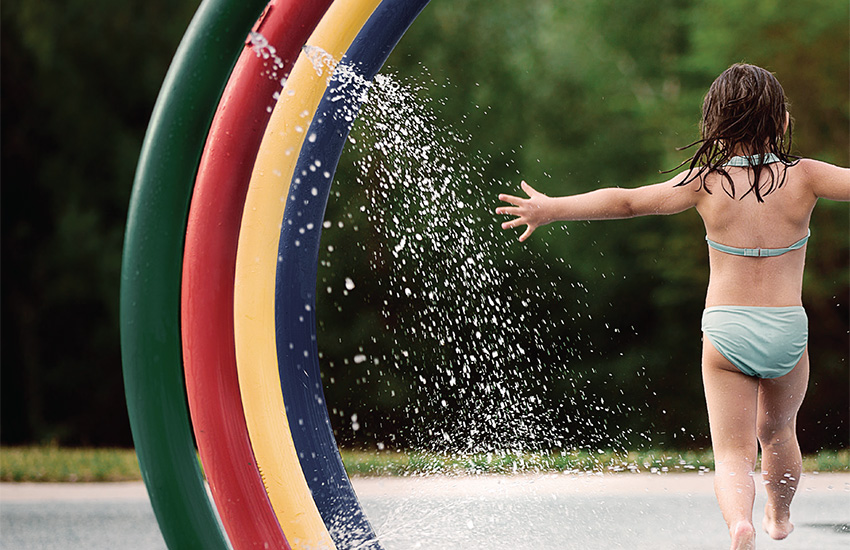 Richmond Green Sports Centre & Park
What sports do you love? Soccer, basketball, baseball, inline skating, ice skating? Chances are, you'll be able to play them here. Comprising a 26,000 square-foot indoor sports centre and vast outdoor park full of sports and activity venues, this sports park has it all. This is also a prime spot where Canada Day celebrations and fireworks take place.
Golfer's Paradise
Markham is a golfer's paradise, with more than a dozen clubs only a few minutes' drive away. Revel in the chance to play every hole at every course, or decide to make one of these convenient golf venues your home base.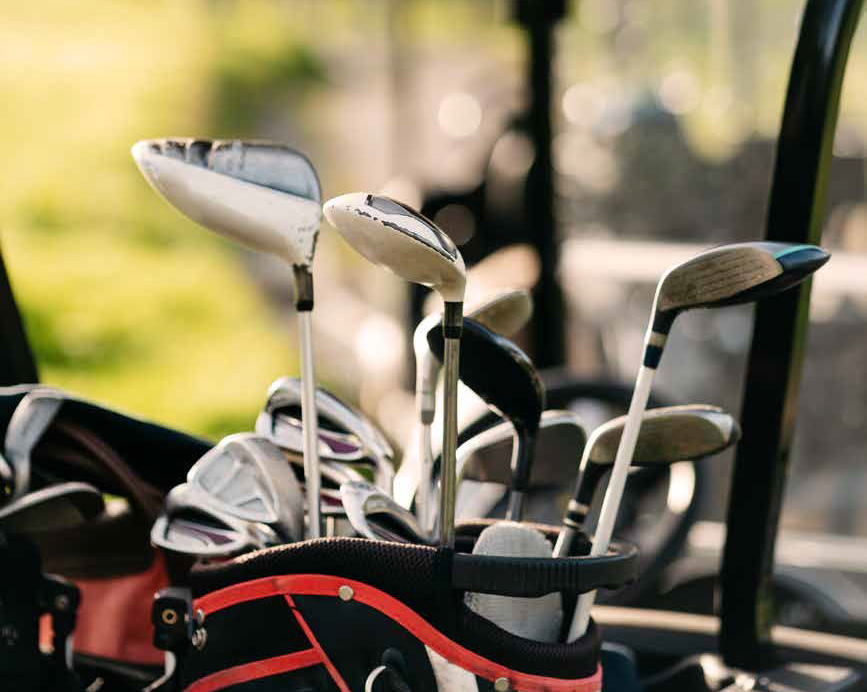 Angus Glen Golf Club
Victoria Grand is just a stone's throw from this premier club that offers unique and challenging play for everyone from beginners to advanced strategists. There are two spectacular 18-hole championship courses for players to choose from: the North Course and the South Course. The North Course hosted a PGA tour event in 2007, but don't let that intimidate you if you're a novice – each hole has four sets of tee blocks for varying skill levels. The South Course hosted the 2002 Canadian Open, and was completely renovated in 2015 by award-winning golf architectural firm MacKenzie & Ebert.
Angus Glen Golf Club is open to the public, and also offers memberships that provide access to discounts and perks. Whether you're a member or not, you're always welcome to drop by the Clubhouse where the Silo Grill features a fresh seasonal menu with locally sourced ingredients. The Sunday brunch buffet at the Clubhouse is also a not-to-be-missed meal that will help power through the day's play.
Other Nearby Golf Courses
Maple Downs Golf & Country Club
Summit Golf & Country Club
Diamondback Golf Club
Station Creek Golf Club
Meadowbrook Golf Club
Spring Lakes Golf Club
Shopping Spree
In the realm of retail, Victoria Grand gives you the best of urban and rural. Throughout the growing season, fresh produce is available direct from the farms that surround Markham. And all year round, shopping malls and supermarkets make it easy to find exactly what you're looking for. Take a break from online shopping and visit the range of retailers that add to the spice of life.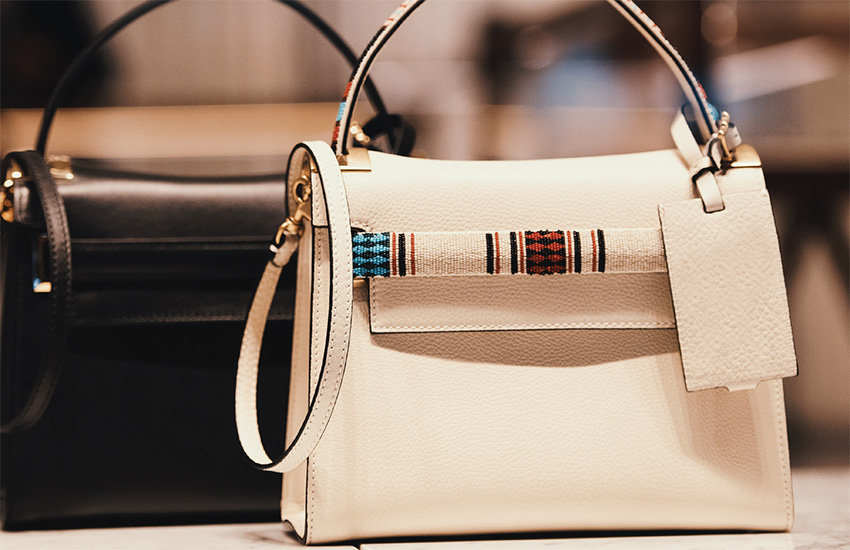 CF Markville Shopping Centre
This spacious and spotless shopping centre boasts many of your favourite retailers, as well as some new intriguing shops such as Mumuso, Kiokii and… Inc., and Decathlon.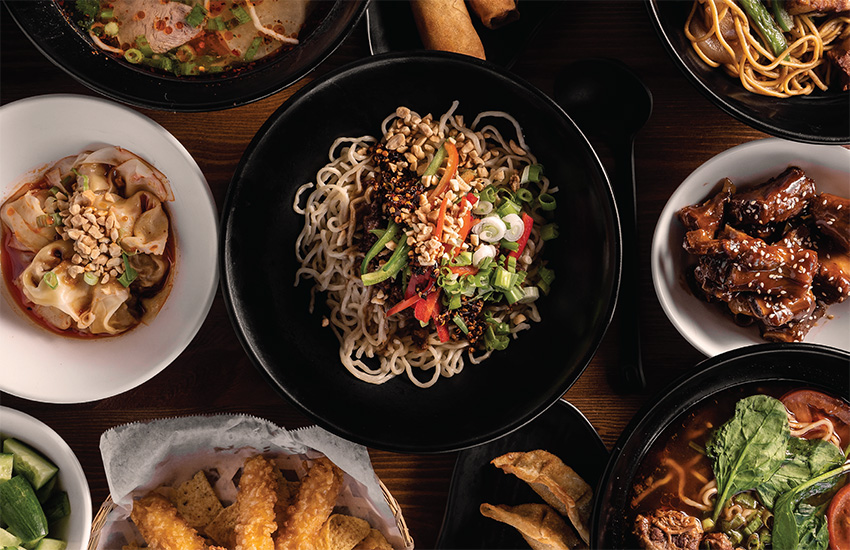 T&T Supermarket – Warden Store
All the flavours of Asia come together under one roof at this food store that offers fresh produce, packaged goods and authentic prepared foods in the T&T Kitchen and the T&T Bakery.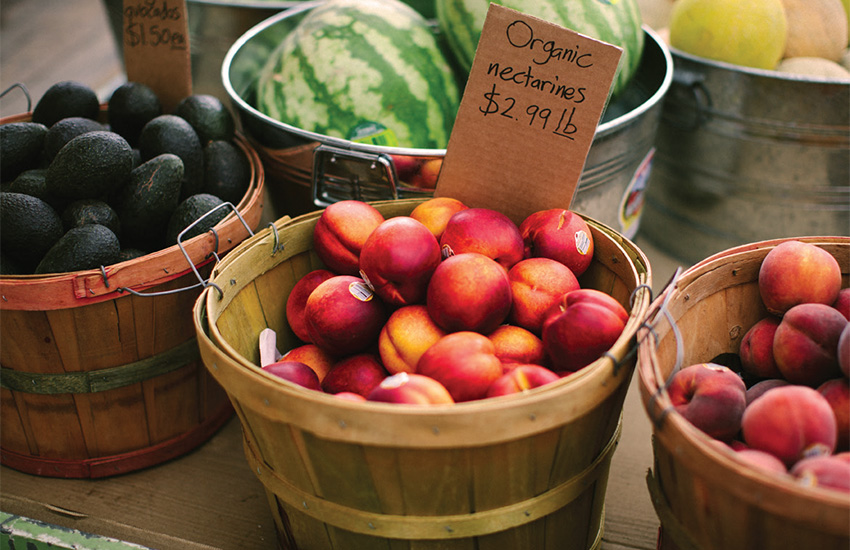 19th Avenue Farmers Market
Owned and run by the De Filippis family since the 1960s, this expansive open-air market at their farm offers fresh fruit, vegetables, flowers and herbs – making it easy to eat local.
A Flowering Of Culture
Historic Markham & Unionville
As it grows towards a sustainable future, Markham will continue to retain its connections to culture, history, art and society – everything people value and treasure.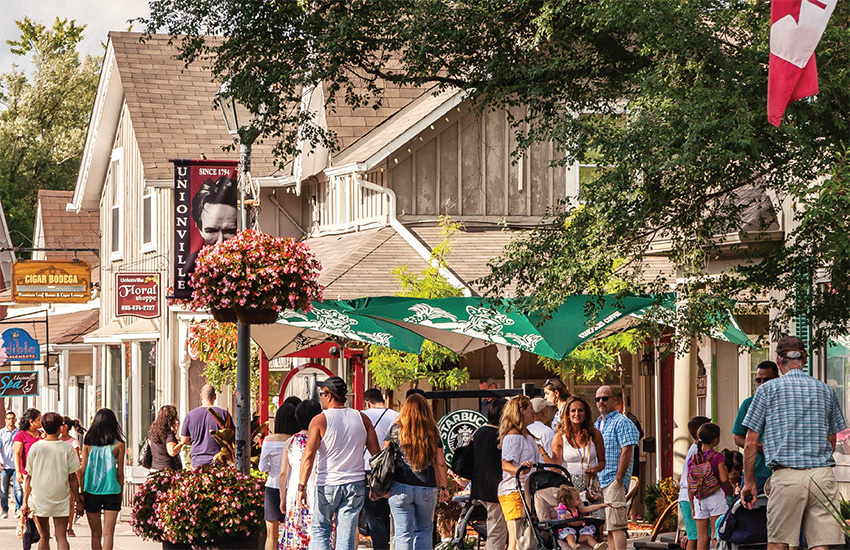 Unionville Main Street
This incredible boulevard boasts stunningly preserved historic buildings housing charming bistros, breweries, boutiques and bakeries. Spend a day strolling along, browsing and sampling, and top it off with a visit to the art gallery or Toogood Pond Park.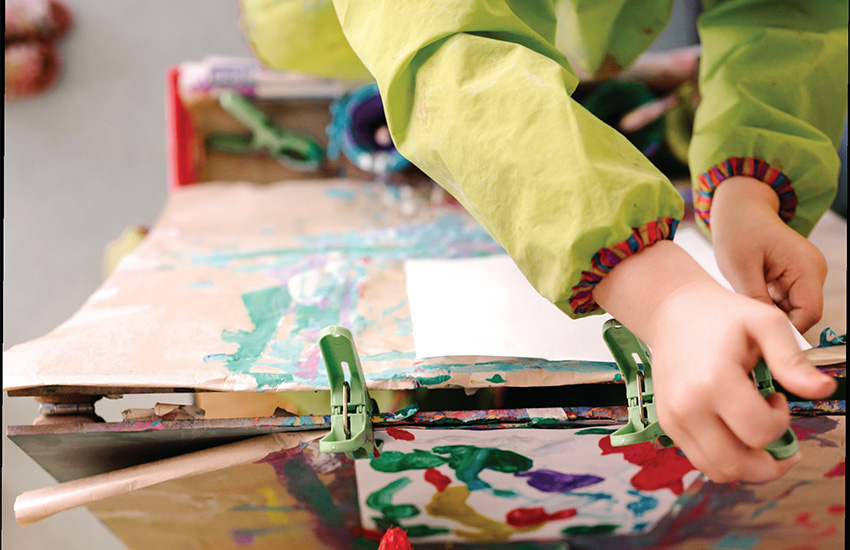 Varley Art Gallery Of Markham
With rotating art exhibitions that showcase local and Canadian artists, art camps for kids, and art classes for all ages, this cultural hub inspires you to engage with art. The art gallery was named after F. H. Varley, a founding member of the Group of Seven.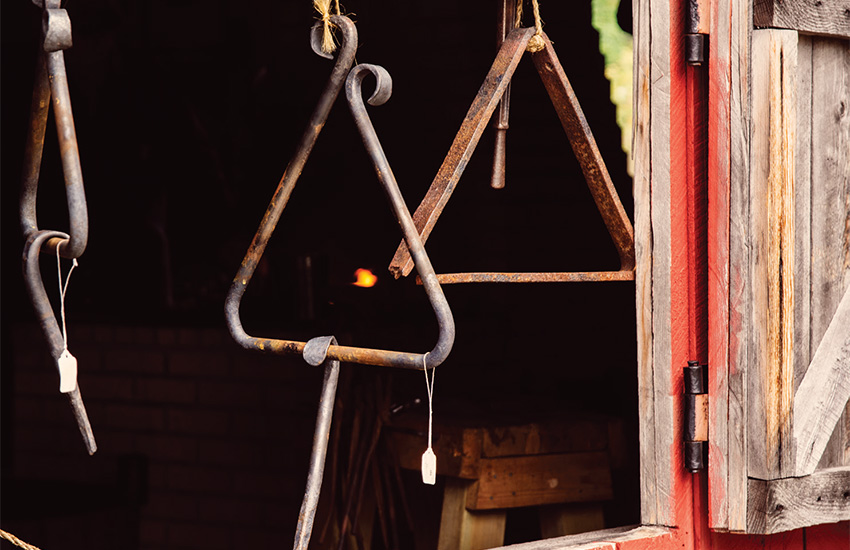 Markham Museum
Located on 25 acres of parkland, this museum features more than 20 historic buildings on site. It's an amazing place to learn about the history of the area, and imagine what it was like to live back in the early days of Markham.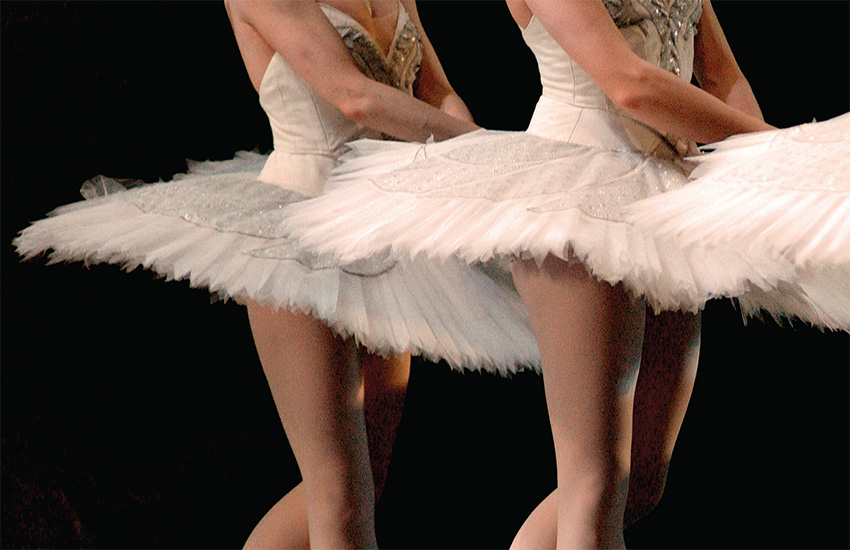 Flato Markham Theatre
There's nothing like live theatre, and Markham has its very own theatrical venue with seating for more than 500. Plays, dance performances, magic shows and concerts from a diversity of entertainers bring a feast for your senses.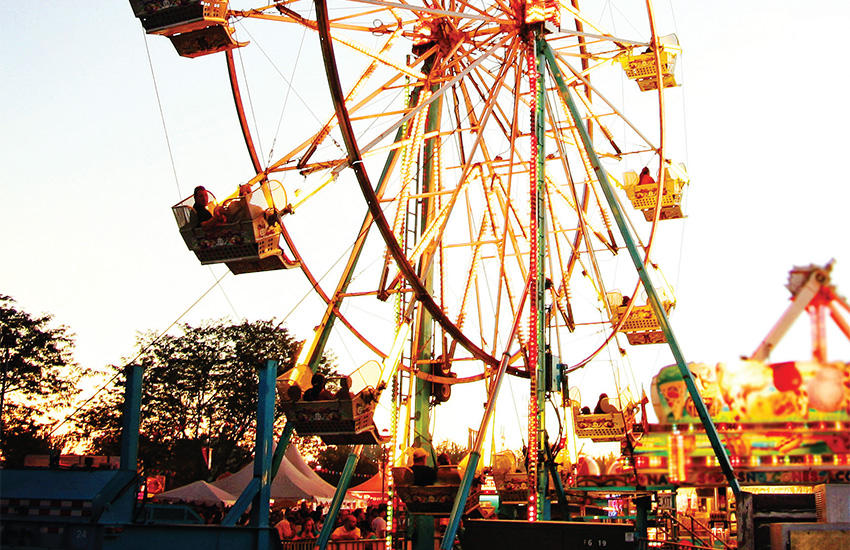 Markham Fair
Taking place at the end of September, the Markham Fair is a chance to bask in everything rural and agricultural while also enjoying entertaining spectacles such as the demolition derby, fireworks and concerts. It's the perfect event for the whole family. (Grown-up tip: There's a wine tent.)
Area Amenities
Envision the ideal community, and it would likely look a lot like Victoria Grand – connected, convenient, smart, and green. Nestled in a northern corner of Markham, this community offers easy access to a myriad of area amenities for every age, from shopping, to dining, to schools, to recreation venues and parks.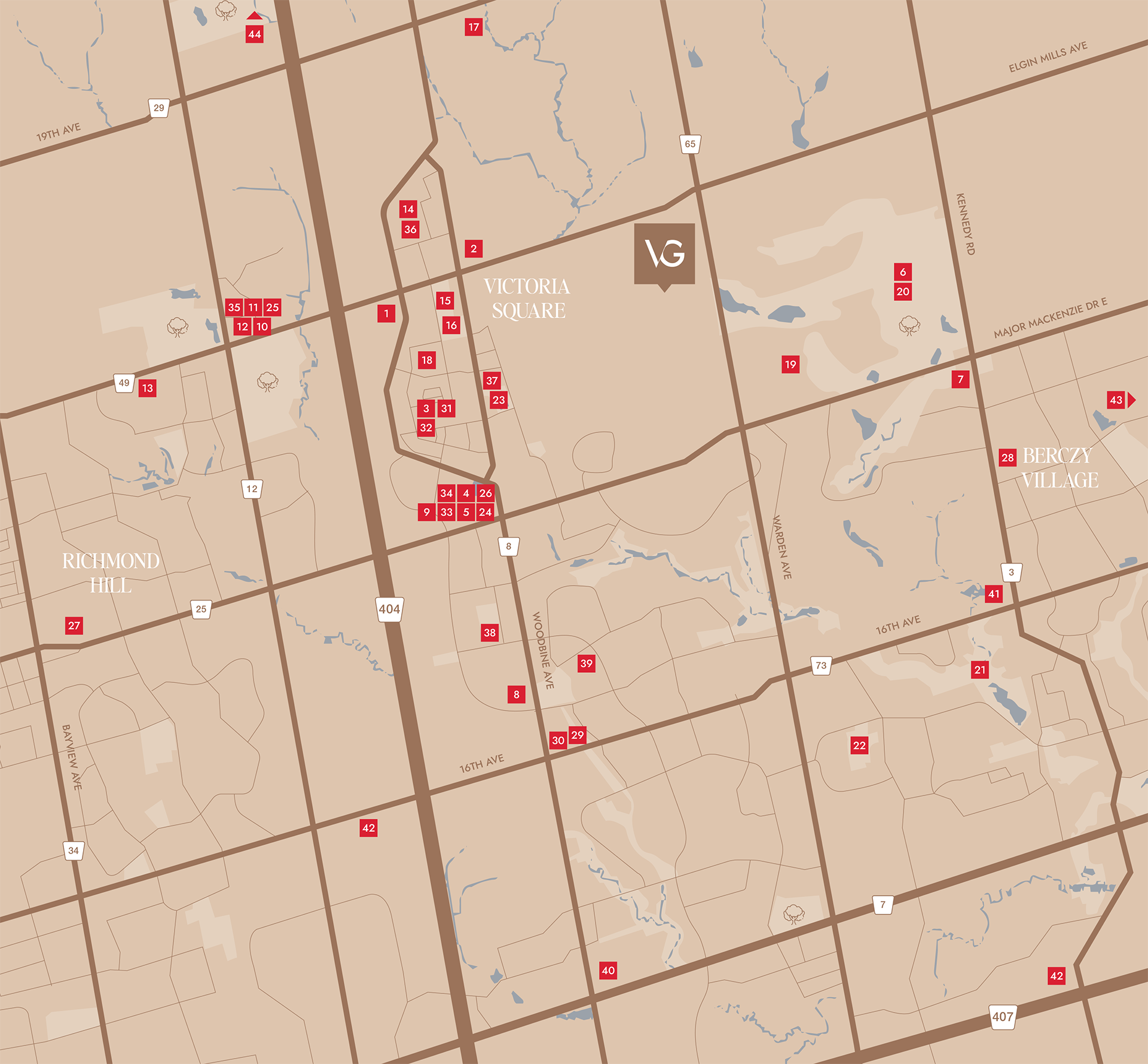 Legend
Food & Drinks
Tim Hortons
Baker House Bread Inc.
Cafe Mozaiko
Subway
Starbucks
The Silo Grill at Angus Glen
Wild Wing
Sushi Taro
Kingsfield Chinese Cuisine
Astoria Shish Kebab House
Salad Bar Co.
Chatime
Akimi Japanese Cuisine
Entertainment & Recreation
William Cantley Park
Victoria Square Park
Cathedral (King David) Park
Fletcher's Fields
Crescent Park
Gordon Stollery Park
Angus Glen Golf Club
Toogood Pond Park
Carlton Park
Vine Cliff Park
Shopping
Cachet Village Mall
Costco
Shoppers Drug Mart
SmartCentres Richmond Hill
Berczy Village Shopping Centre
Cachet Centre
Sport Chek
Health & Personal Care
Salon 77 Hair Design
Rean Brow Shop
Vanessa Nail Bar
Markland Dental Centre
Orangetheory Fitness
Schools
Victoria Square Public School
Sir Wilfrid Laurier Public School
Lincoln Alexander Public School
St. Augustine Catholic High School
Seneca Polytechnic College
Unionville College
Angus Glen Montessori
Victoria Square Montessori School
Transit
Unionville GO
Mount Joy GO
Bloomington GO
Presentation Centre


Location
10416 Warden Avenue,
Markham, ON L6C 1M8
Hours
Mon to Thurs: 1pm - 8pm
Fri: By Appointment
Sat, Sun, Holidays: 11am - 6pm